Vintage Vogue V2858 is a re-print of a pattern from 1944 and can be made in two versions. A short dress or as an evening gown with a front slit. It is now out of print.
I have a friend who has a fabric store, which means that I often buy fabrics when all I intended was to say hello. Not that I'm complaining, but my wallet and storage space may have other opinions. On one of these visits I spotted a rayon fabric that just cried out to me that it needed to become the short version of V2858. It could be nothing else. Then I came home and looked at the pattern and realized that my fabric has the exact colours as the short dress. Felt a little spooky...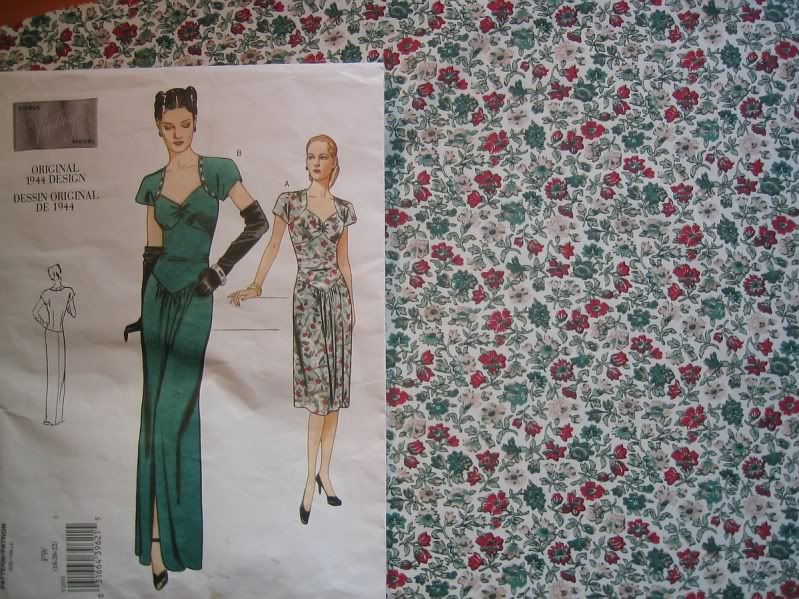 I haven't actually made up that one yet, but I did make the long version a couple of years ago and I was very pleased with the result. I have already posted a picture in a previous post, you can see it
here.
I found it a much easier pattern to use than I had anticipated, given that the front bodice has several pieces that either have to be top-stitched or hand-sewn. I opted for hand-sewing and it was really no bother at all. I absolutely love the neckline on this gown!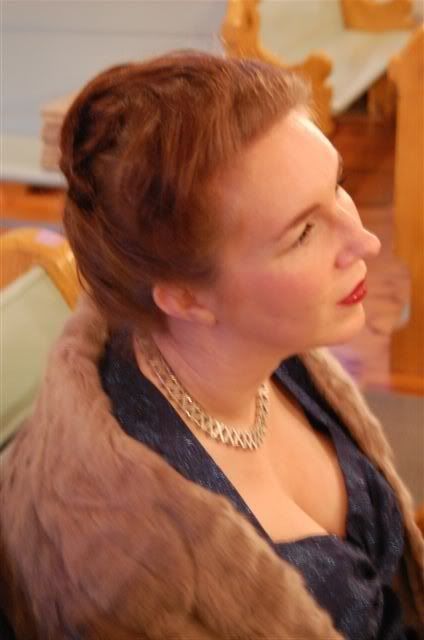 I found the cut very becoming for my body shape, which is rather hourglass-shaped. I had to do rather big changes in my toile,though, especially in the back I have only recently learned that the Vintage Vogue patterns actually have more ease built-in than the original pattern had. I have been given the advice to measure the pattern pieces instead of looking at the size chart, and I will certainly do that the next time I use a Vintage Vogue pattern. I will definitely use this pattern again, I have my "perfect" pattern waiting for it, after all. However, American Duchess was not quite as pleased with the pattern as I, so if you want a second opinion, look
here.