A fur coat seems to have been a very important part of the 1940's wardrobe. Elegant ladies wear them over suits and considering that all our modern super materials for keeping warm wasn't invented yet, fur kept the cold out.
Alla kvinnors book
has, if not a whole chapter, at least several pages dedicated to the subject of furs. Persian lamb is recomended on the grounds that it can keep up to 20 years, if handled correctly. Other furs mentioned are another kind lamb fur called Hungarian lamb, oppossum, colt, Arctic fox, calf, fox, sable, marten, mink, beaver, otter, seal and muskrat. There are also furs that though real fur are made to imitate other kinds. Like muskrat cut down to imitate seal. There is a distinction between furs for party, like mink and furs for sportswear, like calf.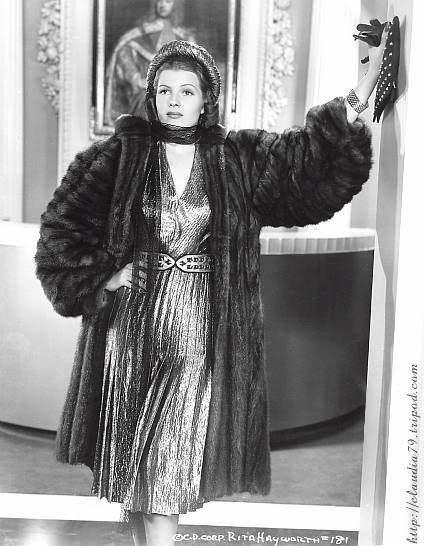 As for cut that seem to wary little over the decade. Most seem to be more boxy in shape, with square shoulders. The length varies and so do the collars. Here is one of the few examples I have found with a pronounced waist. It is a bit hard to see, but there is a nipped in waistband in fabric, or possinly leather, that the fur bodice and skirt are sewn too. The hat is absolutely adorable too. It's from the movie
Down to Earth
(1948) but I have yet to find a picture that show it better.
A very nice fur from
All About Eve
(1950). I especially like the collar, which isn't just a feature from 1950, I have seen a fur from 1944 that looks very similar.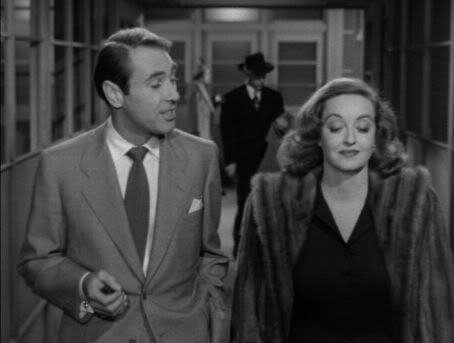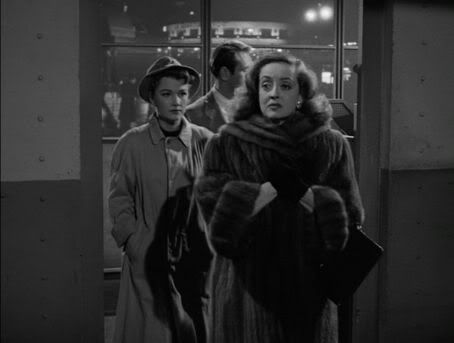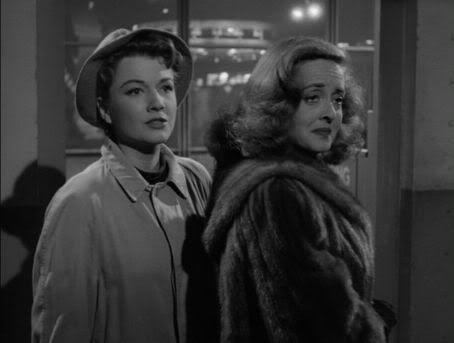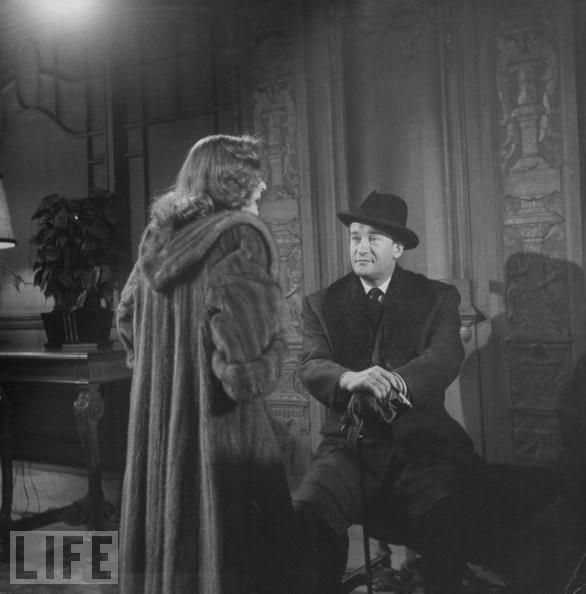 Another nice fur from the same movie.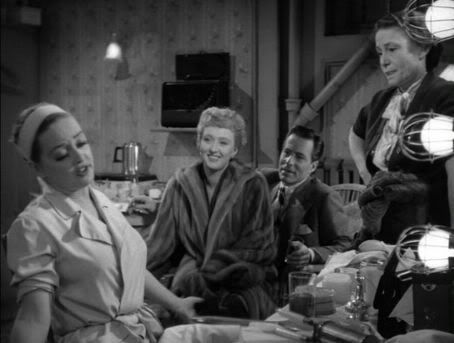 Fur wasn't just used for coats, though. There was also capes and shawls. I, as I have already mentioned, won't be trying to find anything in actual fur. Faux fur feels much nicer to wear for me.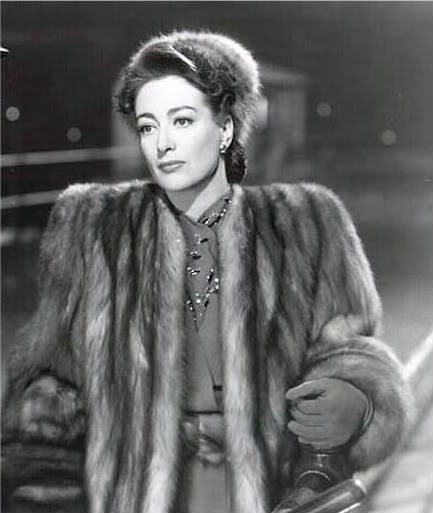 While looking at all these pictures it struck me that I actually have a pattern already that is very similar in shape. It's from a swagger jacket that I made around 1990, but then the 1940's was rather an influence then.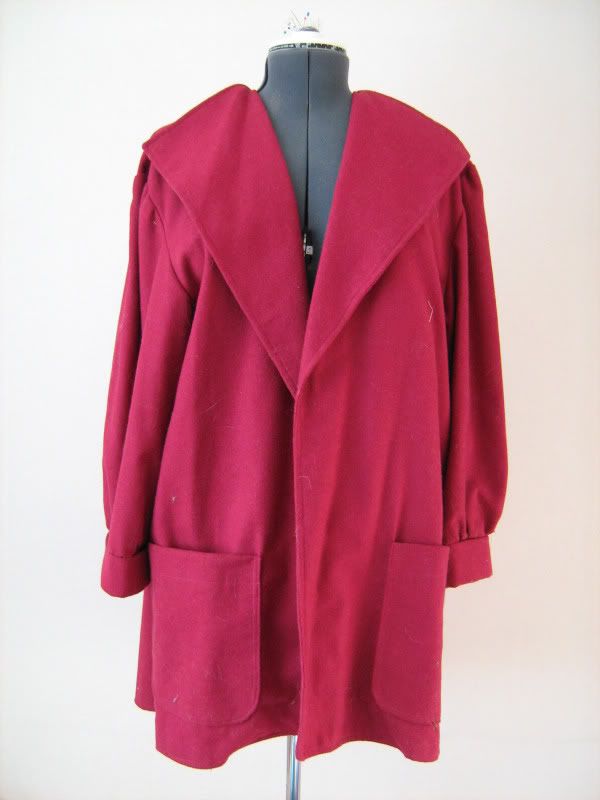 I think it would lend itself pretty well to fake fur. I think I will try to tweak the collar so it goes all around though. Possibly also lengthen it. Faux fur isn't as warm as fur, but I think it will work well to interline it with wool. I'm actually trying that out right now with a faux fur jacket, so it that works as well as I think it will, then I will use it for my coat too. First I need to find a nice faux fur that I like, though.