Yay me anyway! I have just acquired the very first thing in my wardrobe that I have made especially for it, namely the green clip. I wasn't completely sure of what a clip was when I started, but found out that it was what I thought it was; a brooch with a clip, rather than a pin, a popular piece of jewelry in the forties. The clip, my good book advice, doesn't have to be placed in the middle of the neckline or on the shoulder. No, you can place it on lapels, on breast pockets, in your hair or on your hat, or as a button. Or perhaps on a bracelet.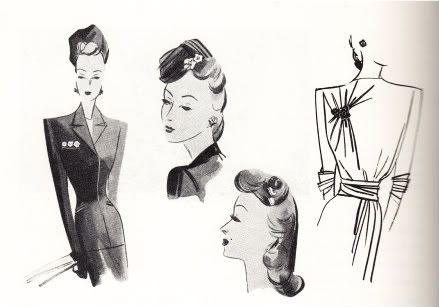 They can have matching clips for the ears, or be combines with other clips. You can also have similar in different sizes to lay around with.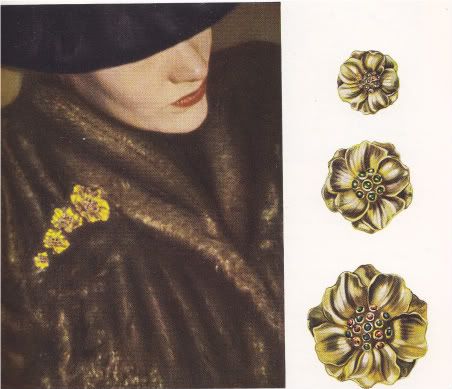 I made mine out of the scraps left over when I cut out a hat, in heavy wool felt. I let myself be inspired by the felt jewelry in
The 1940s Look
by Mike Brown, though I only used one colour. They proved so easy to make that by the end of the movie I watched yesterday, I had three clips, instead of one.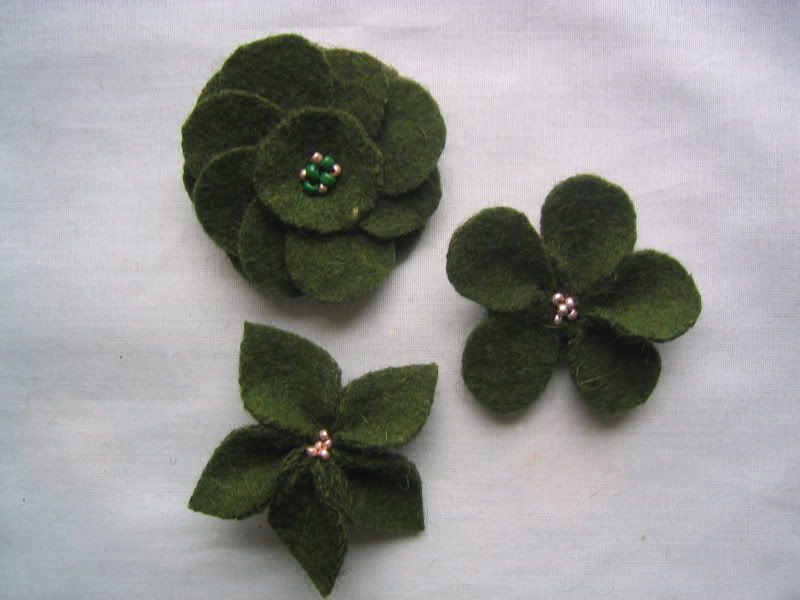 I'm quite pleased with all of them, though I like the two smaller ones the best. They are both made out of five tear shaped petals, but one with the point turned outwards, and the other one inwards. They took about 20 minutes each to make. The bigger one took a bit longer and non of them where difficult.
So now I have three clips to play around with and they will definitely match the hat. I'm going to try out one of the Vintage Vogue hats from V7464, version B. The notably tricky one... The sewing description is indeed a bit difficult to follow, so I'm taking a lot of photos and will try to write up how I do it, for future references.