I am sure many of you have already heard about
Mrs Deprew Vintage & Notions
at Etsy. I have known about her for some time, but only recently bought a few patters, and though I haven't really finished anything, I'm delighted enough to point the store out for you. Apart from vintage patterns and a few notions, like a reproduction bra buckle.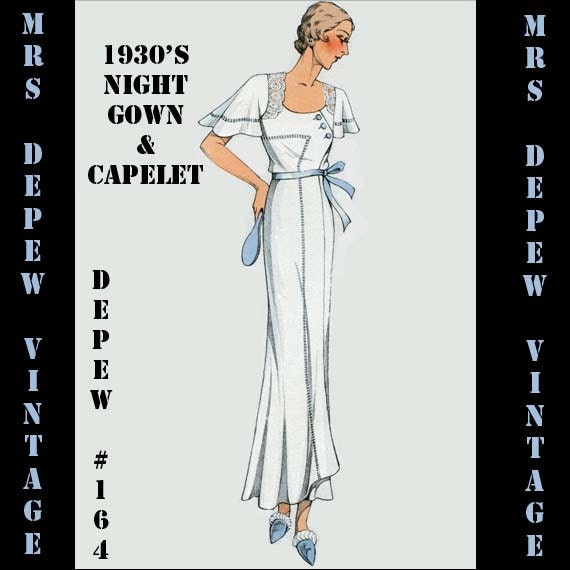 Mrs Depew also sells pdf-patterns made from vintage patterns. She has a great collection of vintage underwear, bras, knickers and girdles. I have been eyeing those, but they have all been a bit too small for me, so I have not dared to order any of those. I do have, however, ordered a few of the hats and the patterns seem to be very well made.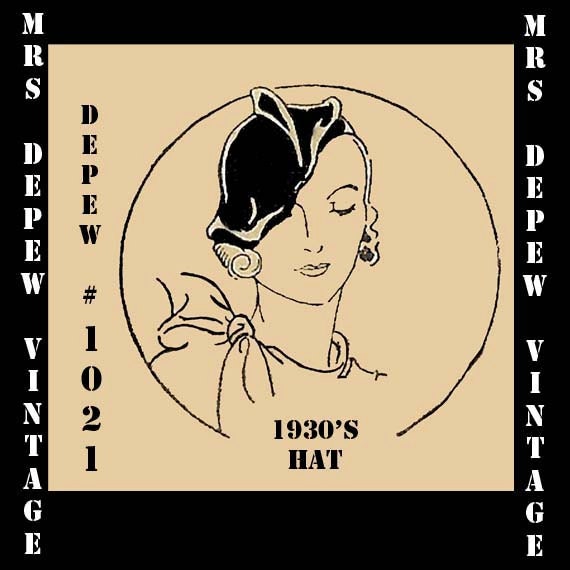 What really excites me, though, is a line of 30's patterns, lingerie, blouses and dresses, from 1933.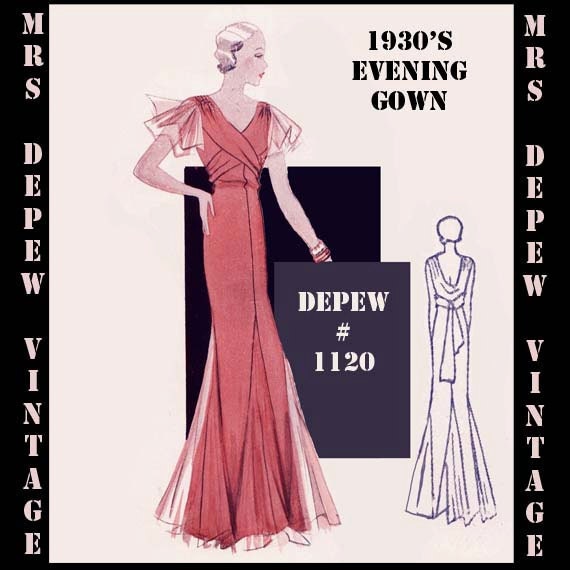 Instead of buying a pdf that you print and then painstakingly tape together, they are enlarged by a French pattern drafting system. The info says that it is similar to the Lutterloh golden rule patterns, but I'm not familiar with that. I am, however, familiar with
radial projection enlargement
, which is a great way to enlarge patterns without a grid. I have been using that method for enlarging historical patterns for years, and this system uses the same idea.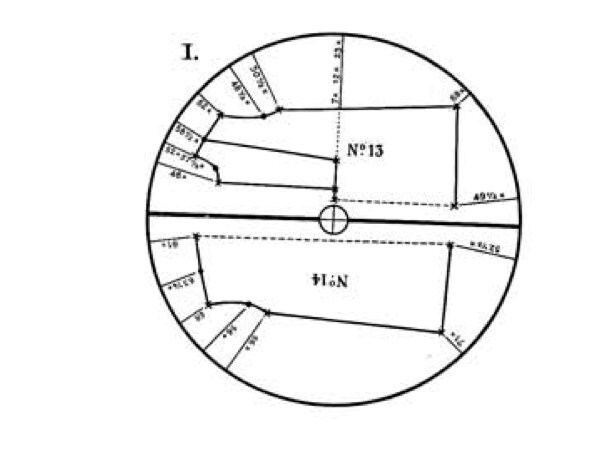 You place a ruler on the lines of the small-scale patter, follow the line and mark the appropriate number. If the tape says 14, you mark 14 and so on. The beauty with Mrs Depew's patterns is that you provide your bust measurement and then gets a ruler that will enlarge your pattern to the right pattern. The ruler for a bust of 36 will look different from that of a bust of 40 inches, but if 14 is marked, then 14 it is, regardless of ruler. Does that sound clear to you?
This is probably not for the beginner seamstress, but if you have some understanding on pattern drafting, then I think it will work very well. I have bought a blouse pattern to try it out and if it works as well as I think, then there are so many of the lounge wear patterns I'd like to try out.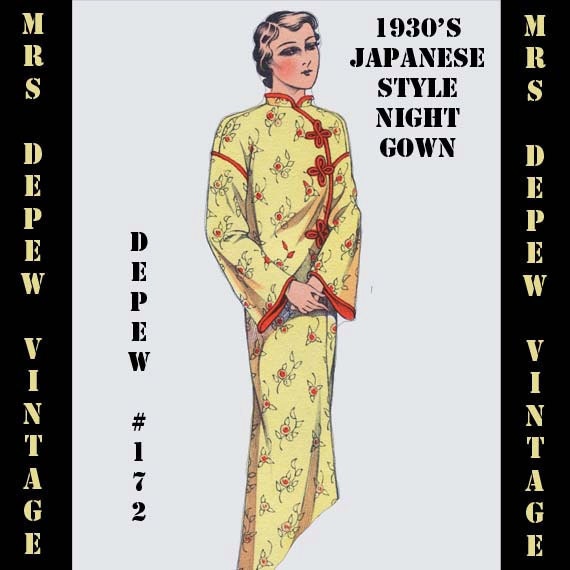 Not to mention the evening and beach wear, both kind which could be adapted to more everyday wear. What do you think? Have any of you tried these patterns?