Movies are always a good source for inspirations. So yesterday I watched one of my favourites;
Cover Girl
from 1944. It is a musical with Rita Hayworth and Gene Kelly and the story is pretty light-weight. A talented dancer, Rusty, would like to get famous quickly, which puts her at odds with her handsome, but rather priggish boyfriend, who thinks there are no short-cuts to fame, but only hard work. Rusty, however, comes to attention to a media mogul who was once in love with her grandmother and he decides that she is to get
everything
. Of course, that means she has to forego true love, but in the very last minute (marriage) she is reminded of that and reunited with her priggish boyfriend.
The whole thing is really an excuse for an endless parade of pretty girls and some good dancing numbers with Hayworth and Kelly. I have been a big fan of Rita Hayworth since I was a small kid, so I always enjoy watching her movies- and Gene Kelly was pretty great too. And it's all very pretty with some great costumes. I think most clothes are rather exaggerated versions of the contemporary fashion- the hats are crazy, but as such it can give some great ideas. There are also some very pretty colour combinations, like a black suit with pale blue details.
I love the blue suit!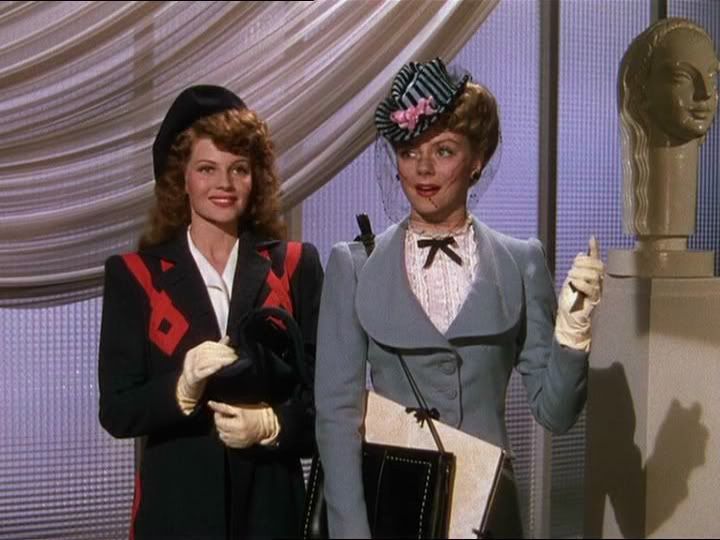 The black collar is very pretty and I love the yellow waistcoat underneath.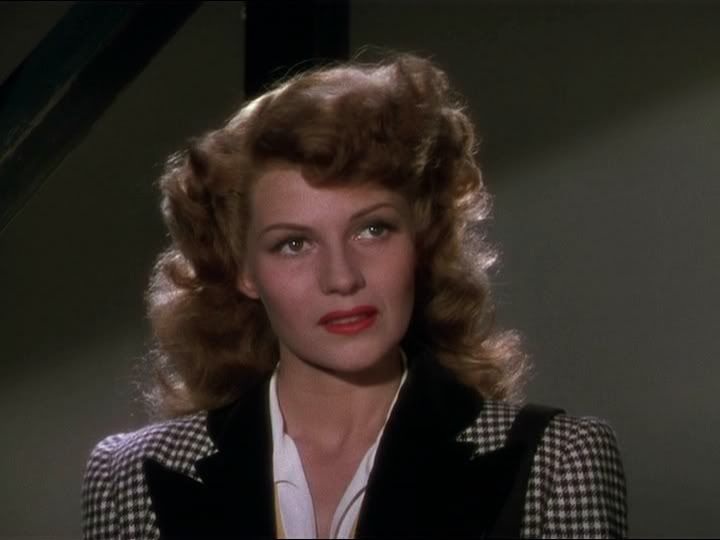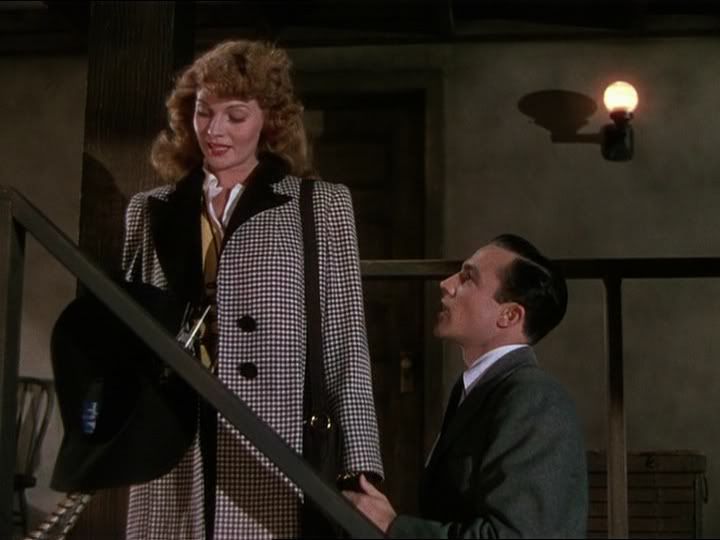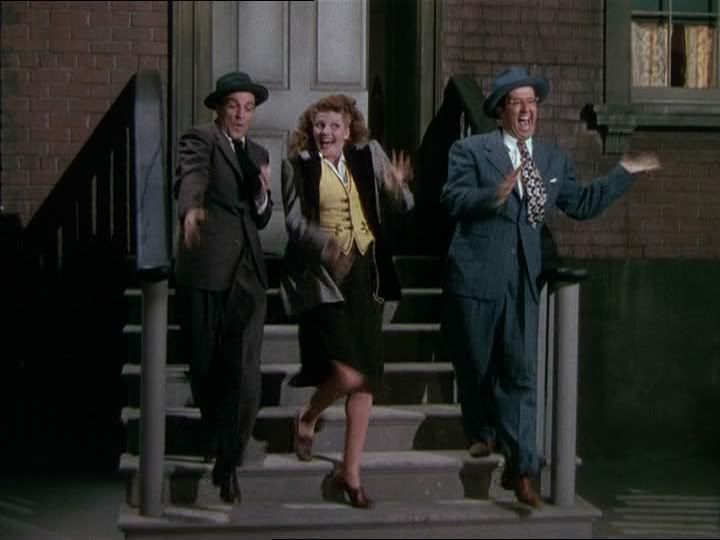 As Hayworth also plays Rusty's grandmother, there was a chance to dress her up in the 1944's version of 1904 burlesque.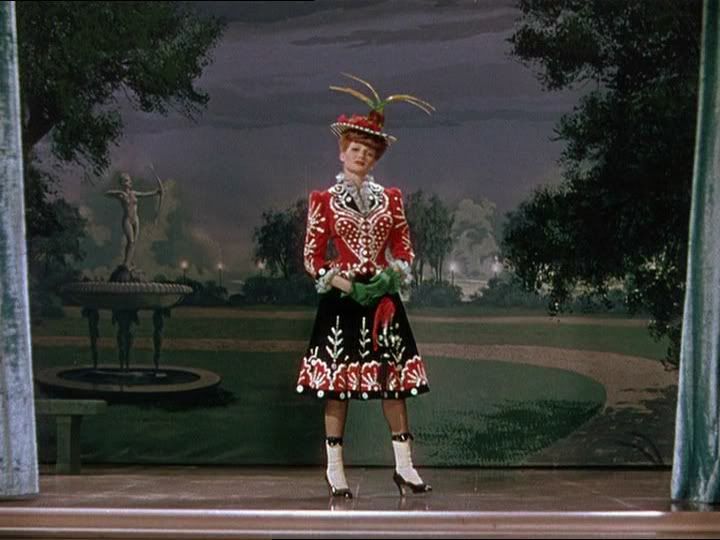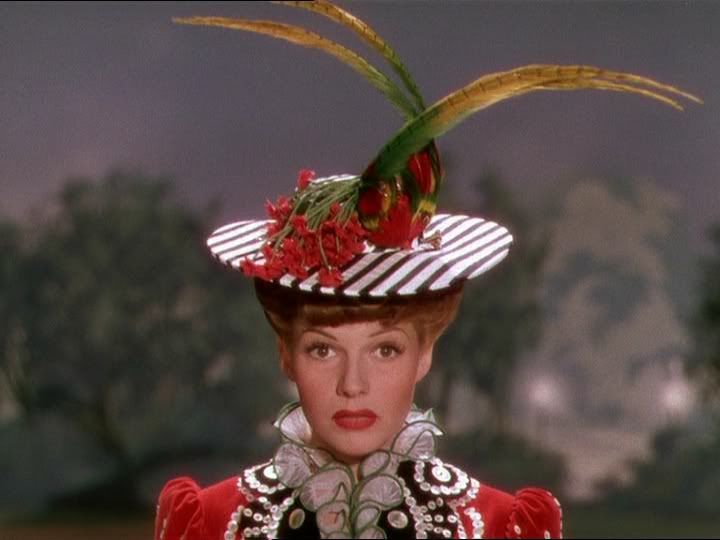 Not to mention of their version the ordinary fashion...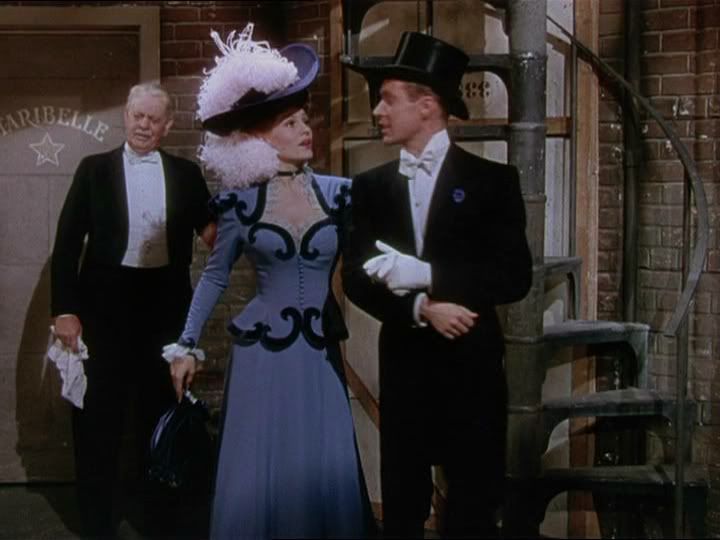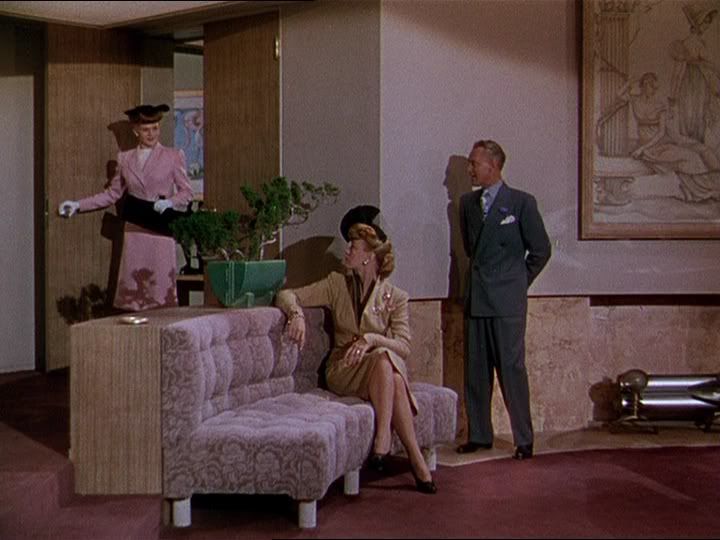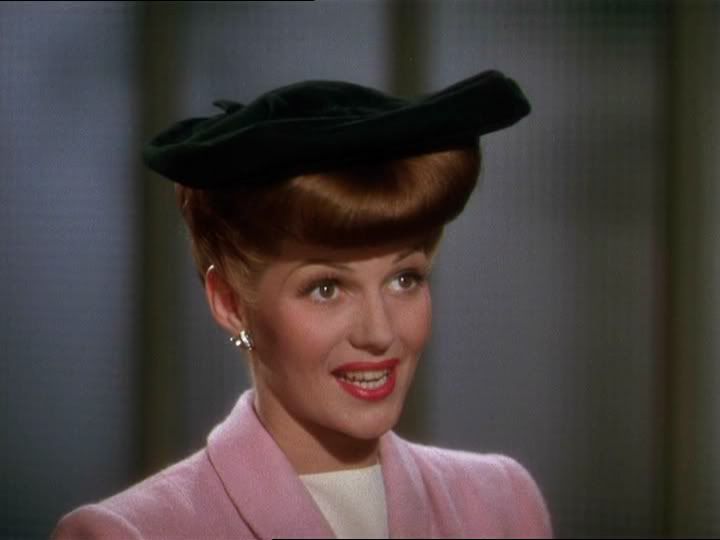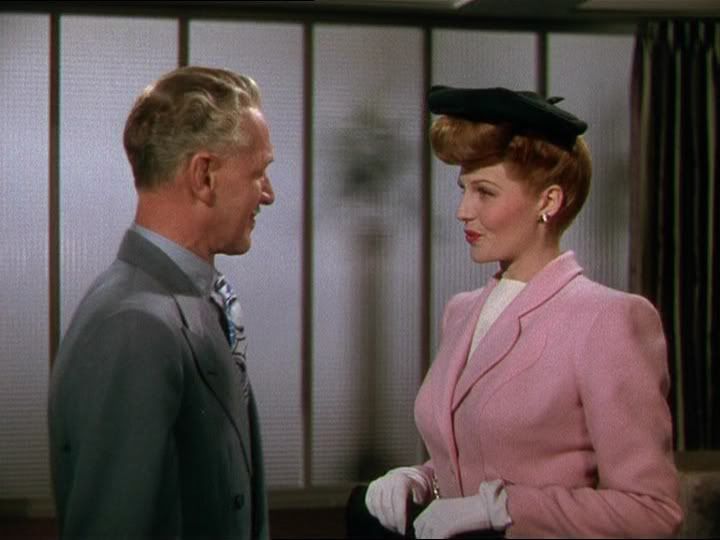 I'm in love with this grey outfit.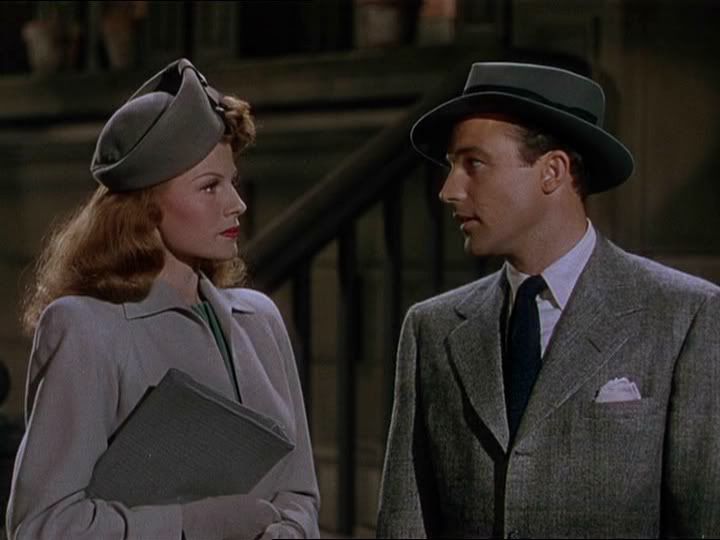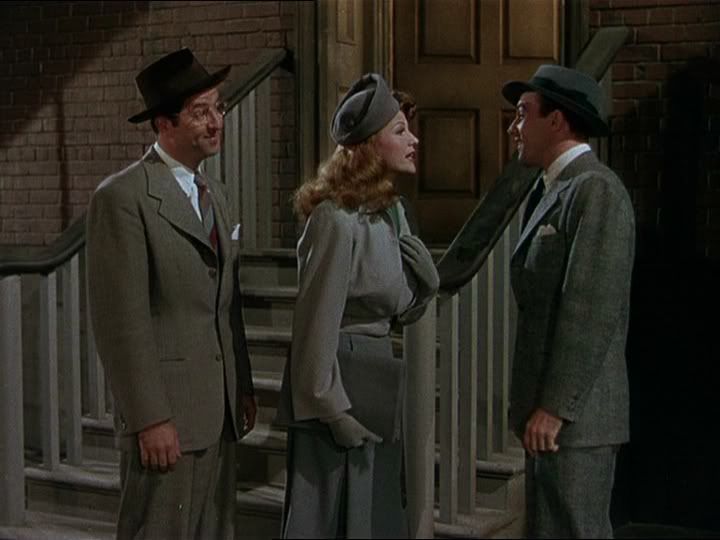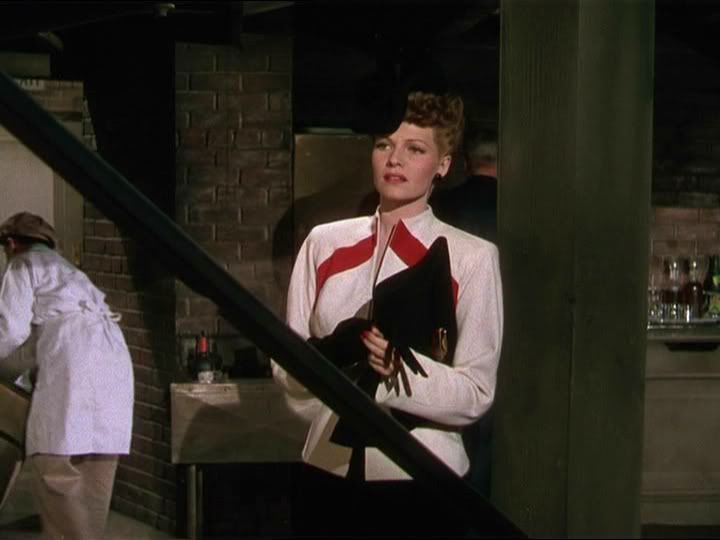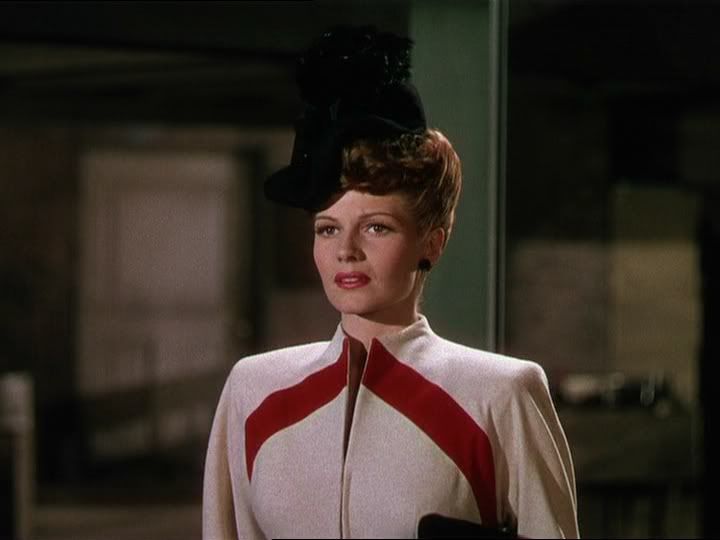 Though not so keen of the evening clothes.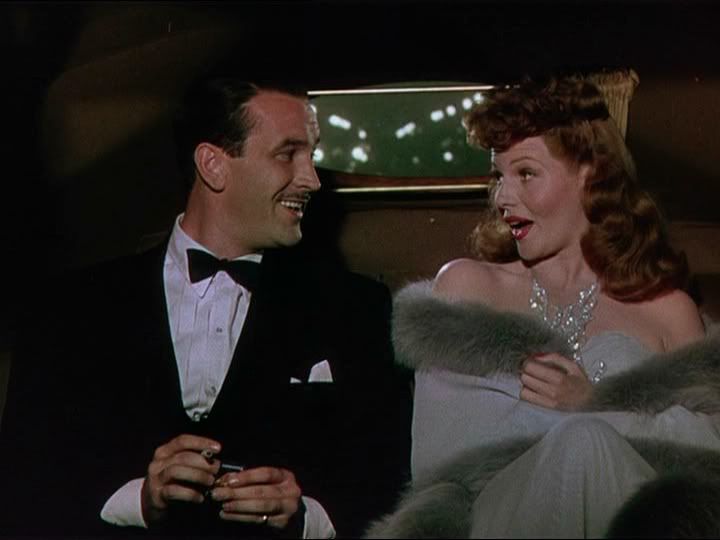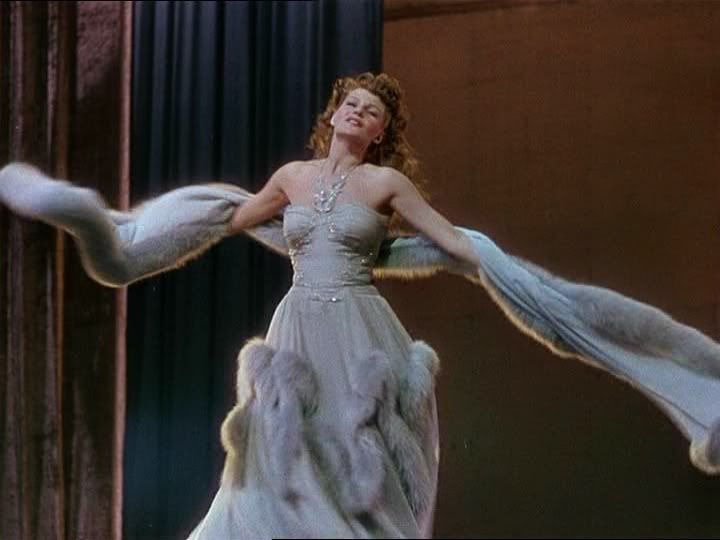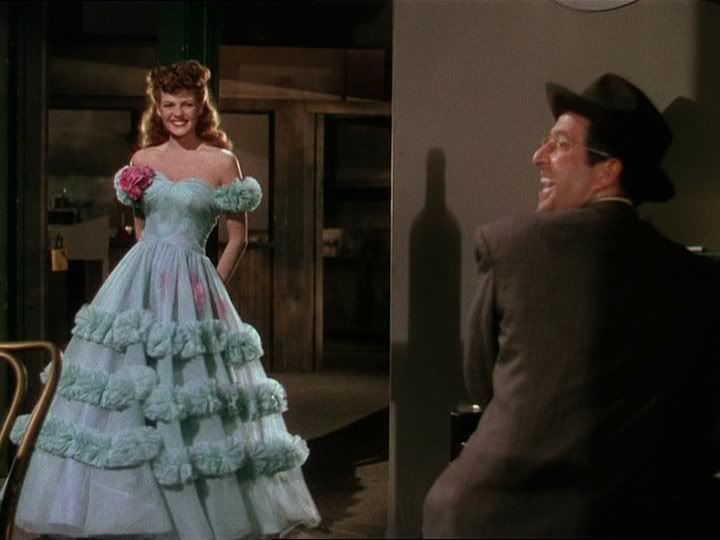 The neckline of this one is very nice, though.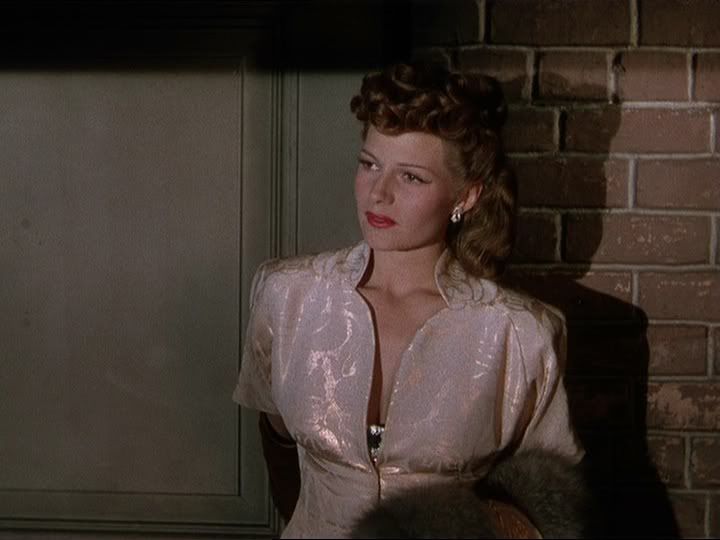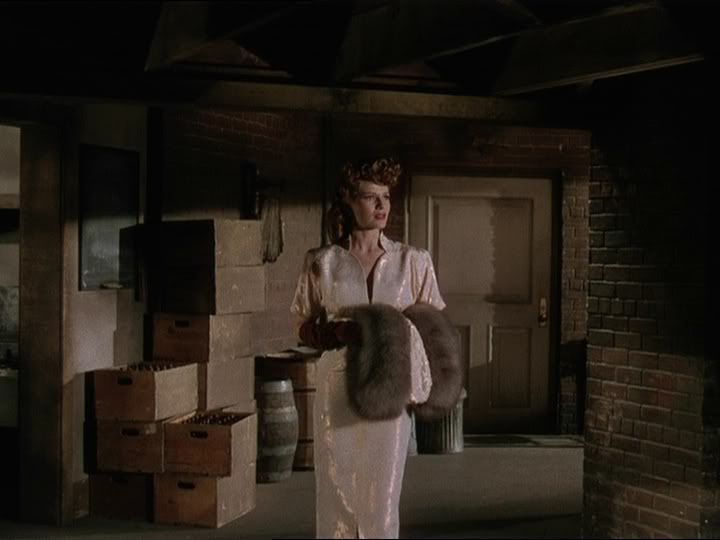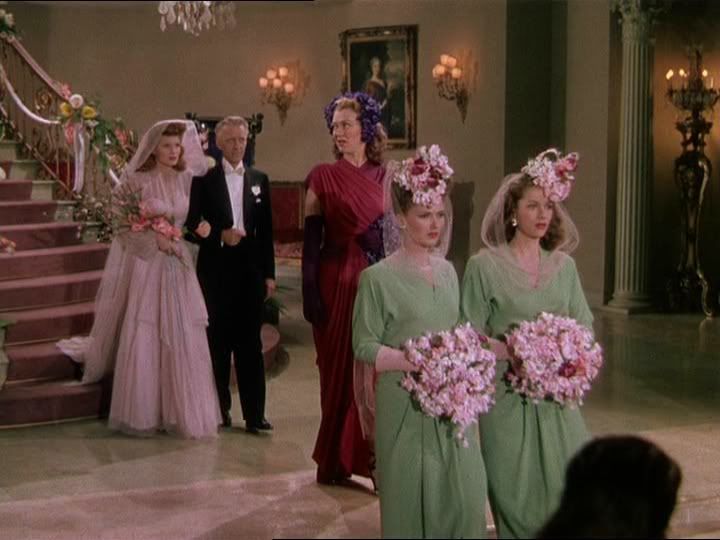 Screencaps by Starleticons at Livejournal